Welcome to our new Kirksville R-III app! Here is a quick video to get familiar with our new app and the features you might find handy.
https://youtu.be/bbmlN2qOKrQ

Our new website brings a new app. The NEW Kirksville R-III School App is available now. Here are some instructions to get you familiar with it. 1. Search Kirksville R-III SD in your phone's app store and download the free app. 2. Select "allow" when prompted on initial download to ensure you receive notifications. 3. Open the app, navigate to the bottom menu then tap "settings." 4. Ensure your settings are turned on and your schools are selected. Each school has its own separate sections that include events, news, and menu items. Want to see ALL the things that are happening in the district at once? There's a spot for that, too. We're looking to sharing more, soon! In the meantime, download the new app and start getting familiar with all the new features.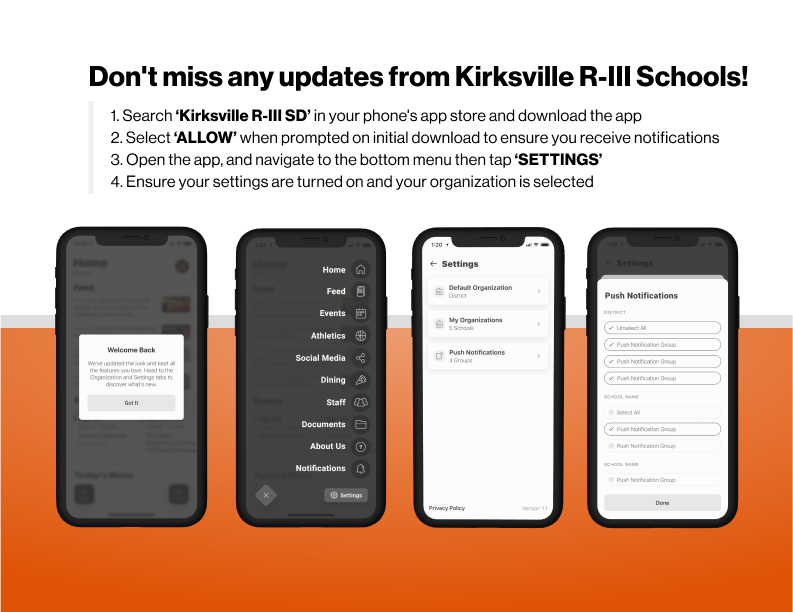 Happy 4th of July!