WMMS Cheer Tryouts!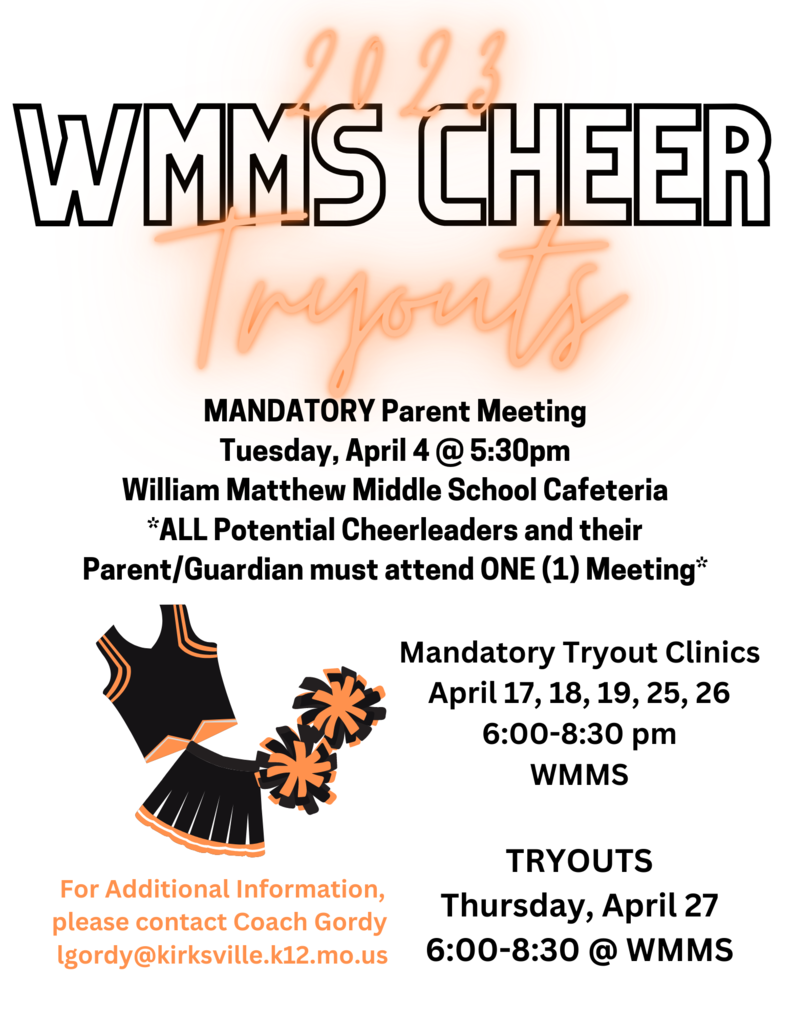 WMMS - New club opportunity! Students - let your advisory teacher know by this Friday, March 24, if you interested in joining the WMMS Red Cross Club.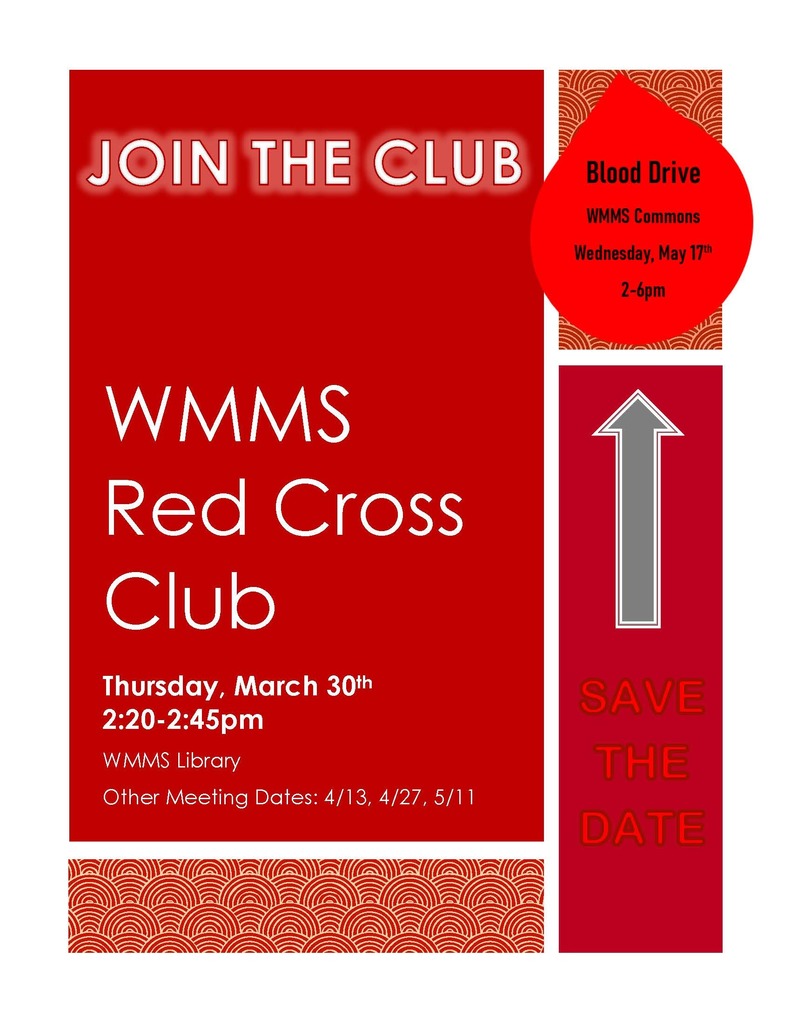 Join us THIS WEEK for a ribbon cutting and a flag ceremony at our baseball and softball fields. We are also excited to recognize our volunteers and staff who worked tirelessly on this project. Friday, March 17 at 4 pm!

Don't forget, the CARES Center is OPEN for Spring Break except for Monday, March 13th!
Lexi Gardner, Solomia Beregovska, Mary Frushour, Hana Yanagi, Zach Wilson, and Maryam Akhtar represented WMMS and the northeast region at the MCTM state math contest today. These 6 were competing among the 95 greatest mathematicians in the ENTIRE state of Missouri!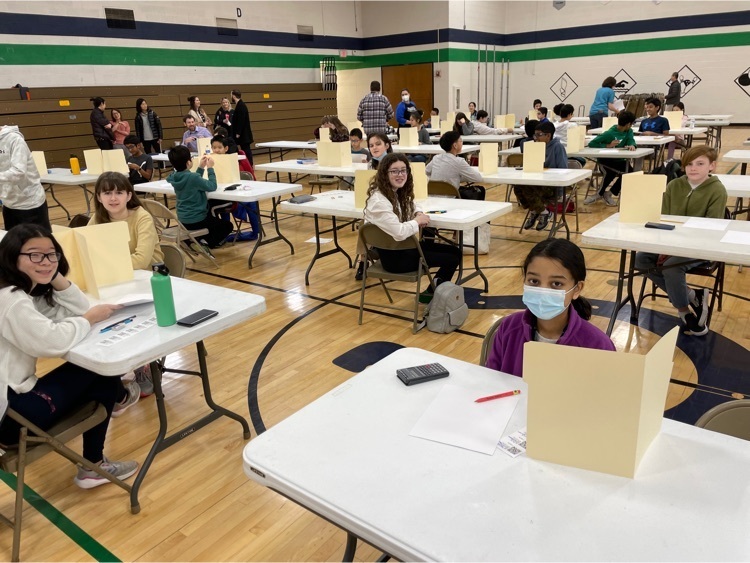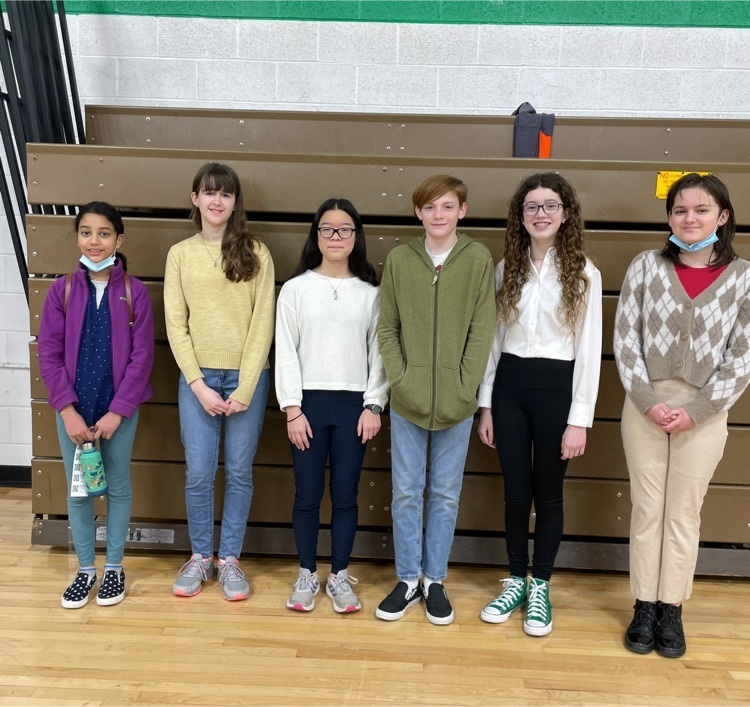 Who is ready for Spring Break? Reminder, Spring Break is 3/13-3/20 and we look forward to seeing you Tuesday, March 21st!
WMMS Student of the Week!! Congratulations to our awesome students! 6th grade - Allison Brown, Ryan Chen & Maeve Adkins 7th grade - Isabella Bishop and Leilea Buckwalter 8th grade - Tasia Rice and Noah Lewis

Mark your calendar!!! Summer Journey enrollment packets will be sent home today, Friday, March 10!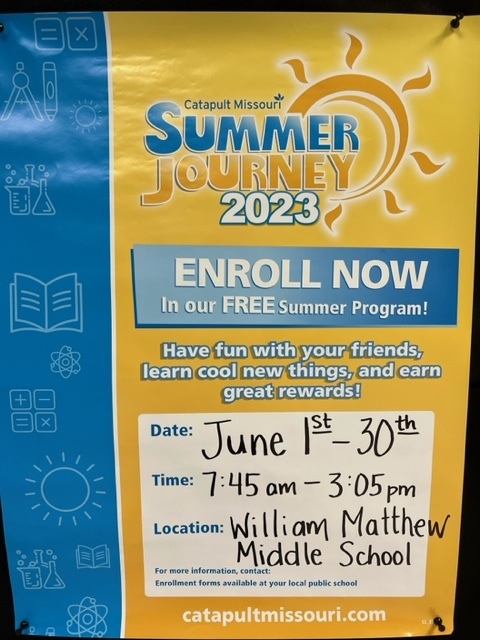 WMMS After School Tutoring!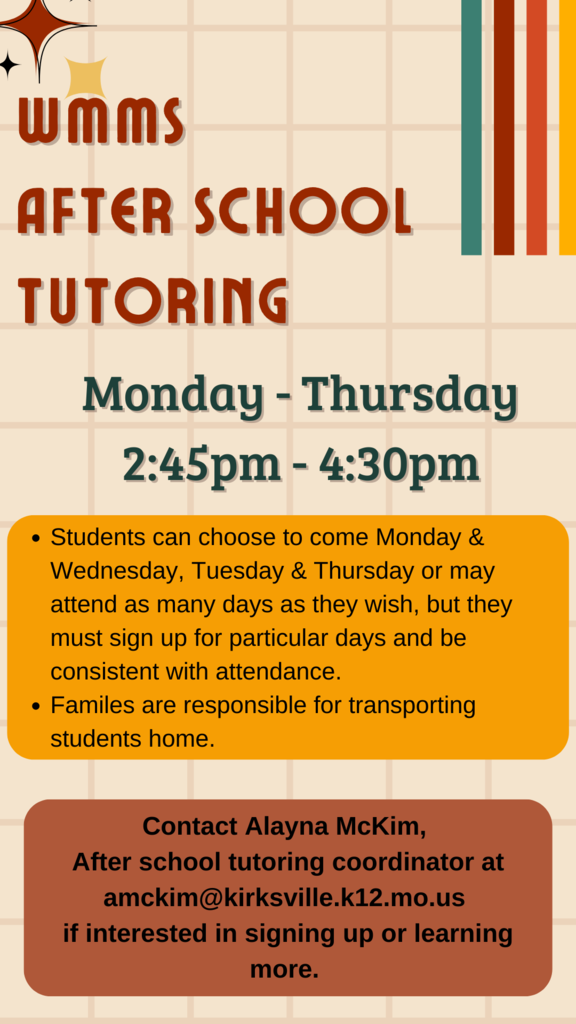 It's that time of year again! Kindergarten registration for our upcoming year officially opened on Wednesday, March 1st, 2023. If you have a little one that will be starting Kindergarten in the 2023-24 school year, please be sure to register them online on our website. Don't forget to bring the needed forms with you to 1901 E. Hamilton St., Kirksville, MO 63501 to complete the registration. We look forward to meeting your future TIGERS and getting them started on their path to success!
https://www.kirksville.k12.mo.us/page/registration
WMMS Student of the Week! Congratulations to our awesome students! 6th grade: Lucas Showers, Hope Vice and Ella Williams 7th grade: Sydney Cochran and Ireland Gordan 8th grade: Colton Pierce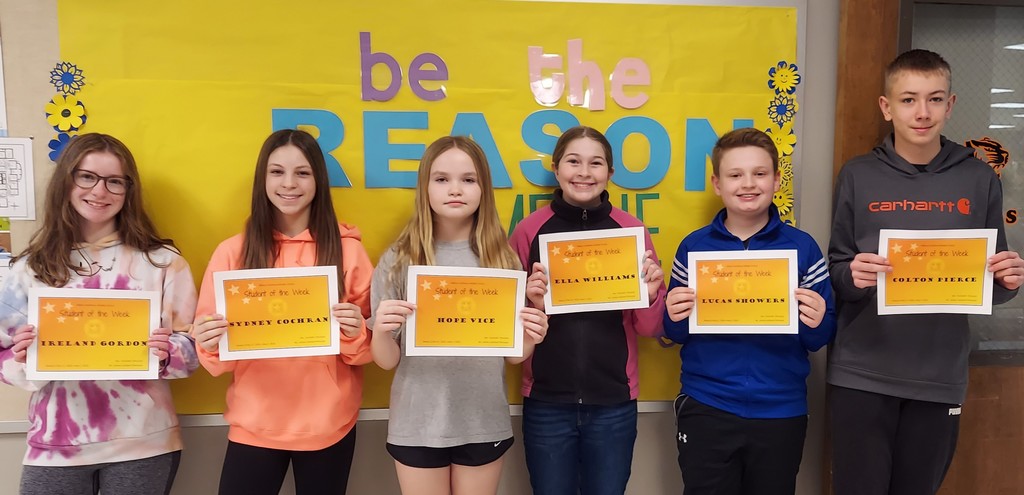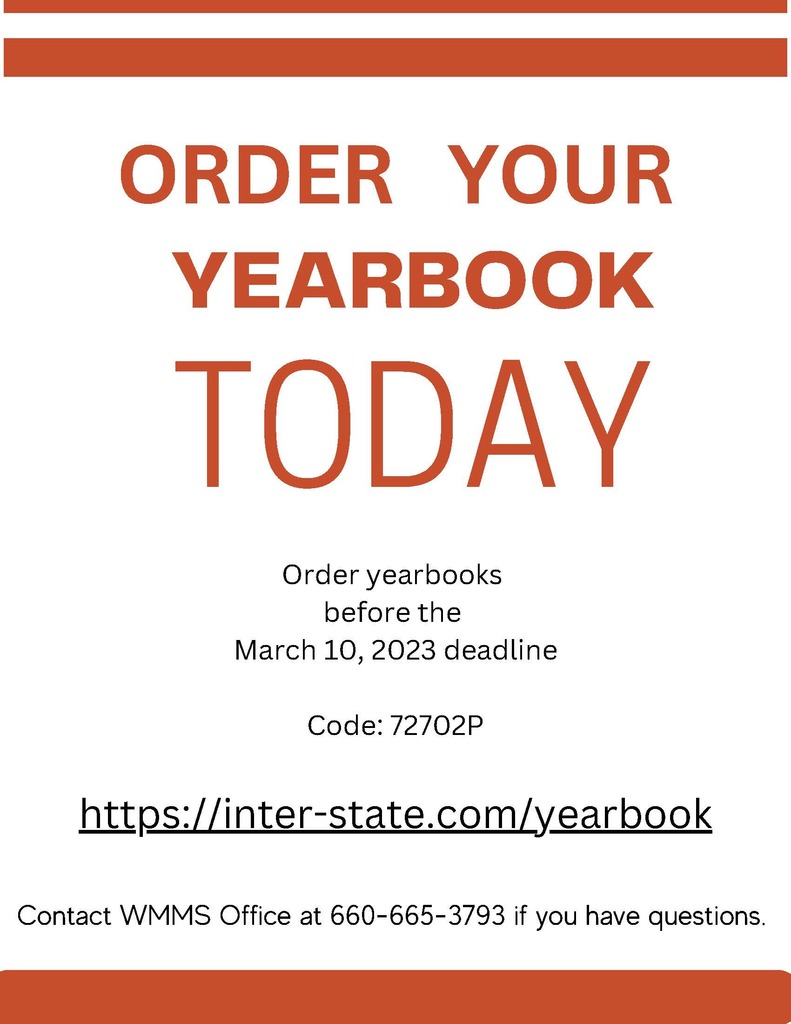 Check out some important dates for the month of March! Spring Break: 3/13-3/17 No School/Teacher PD: 3/20
WMMS 8th Grade Promotion Parade - Save The Date!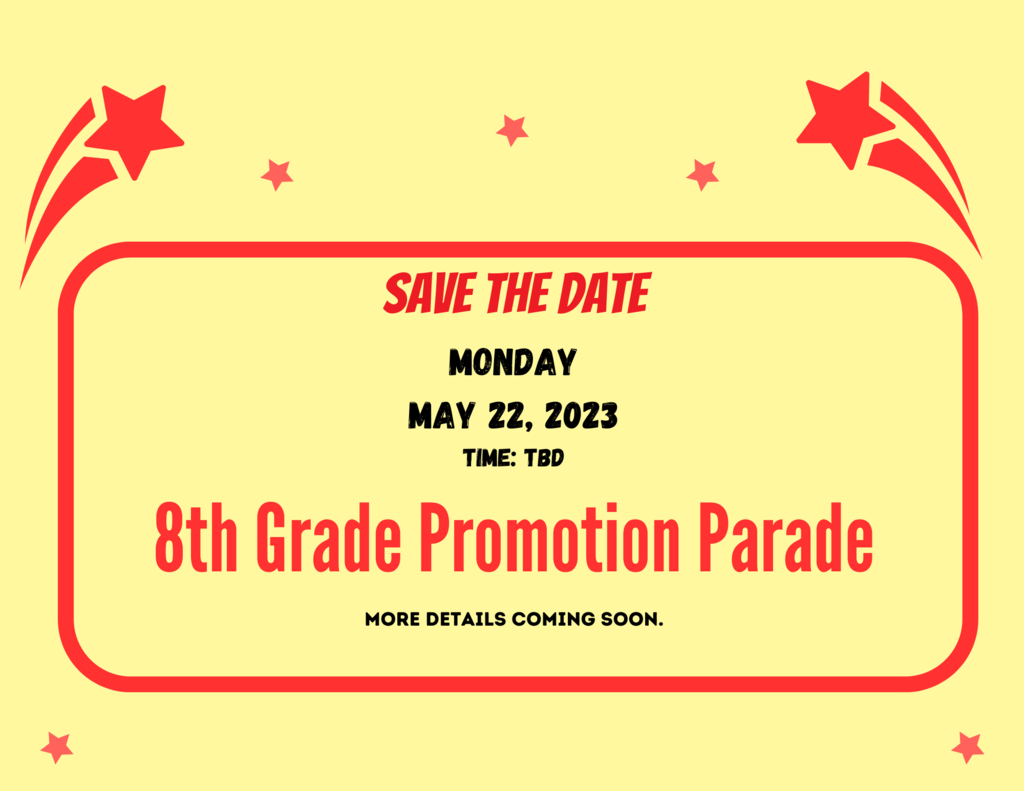 WMMS March Fun Night!! March 24, 2023! 6 - 8 p.m.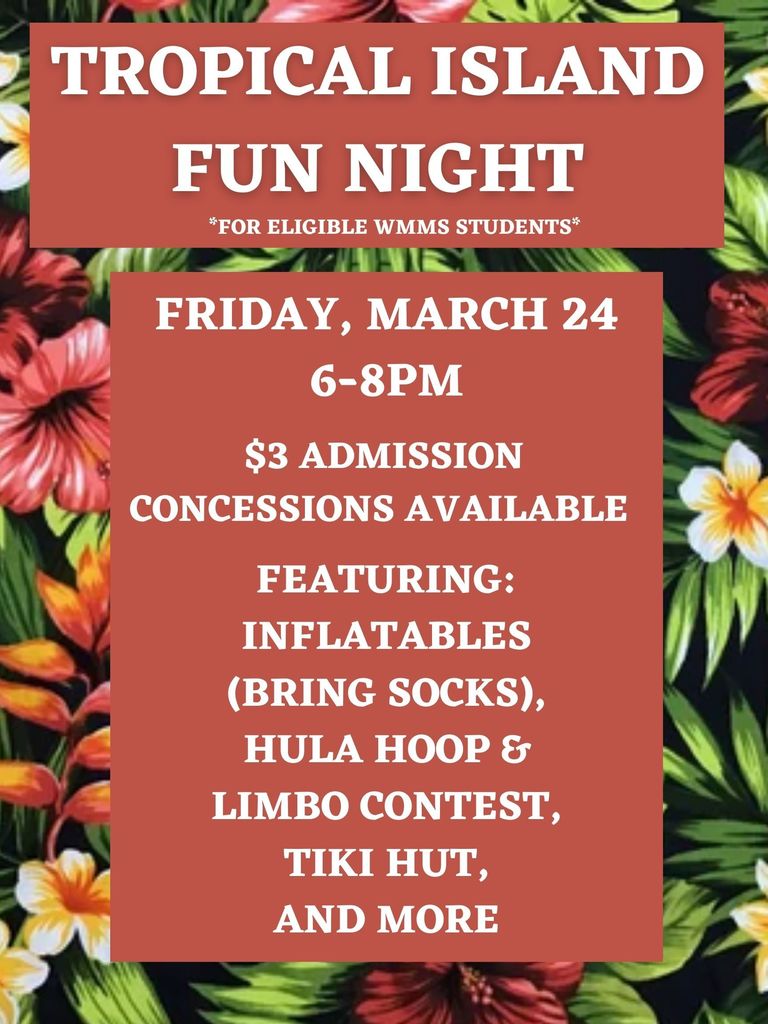 WMMS is getting microwaves for students to use during lunch, beginning 4th quarter!