After 88 years of transporting Kirksville's future, the Weber family is retiring from bus services beginning July 1, 2023. Shannon Weber says, "It has been an honor to serve the school district and the community for all these years." Kirksville R-III will be exploring additional transportation options in the coming months. We would like to thank the Weber family for their years of excellent service to our school and c


Happy Thanksgiving!

This week is American Education Week! Kirksville R-III has partnered up with the Teaching Careers class at the Kirksville Area Technical Center to celebrate this week. #kvproud #kvtigers

Happy November!

It's Halloween! If you are attending your student's party, please park in the appropriate parking spots and NOT the bus loop!

Reminder, no school today!

Reminder, today is an early out!

Parent/Teacher conferences are this week. Please visit with your student's teacher about progress and goals and any concerns or praises you might have or wish to discuss .

Reminder, no school on Monday, October 24th!

Happy Missouri Day!

It's School Bus Safety Week! Check out our FB page to find helpful tips on how to keep students safe on and off the bus.

Happy National Coaches Day! You win some, and you lose some. You've taught all of the students that knowing how to do both gracefully is important. Thank you for teaching our students this critical life lesson and the various aspects of being a teammate and the detailed components of playing sports.

Parent Teacher Conferences are this month. Don't forget to touch base with your student's teacher!

Happy National Custodians' Day! For all the dedication and commitment you put into your work, we are thankful! You take care of us in so many ways. Warm wishes and a big "THANK YOU" on National Custodial Workers Day.

It's Homecoming Week! See your school's Facebook page for the spirit days.

Portrait of a Graduate Focus Groups this week: KPS, Tuesday, 9/20 KHS/KATC, Wednesday, 9/21 ECLC, Thursday, 9/22

School Starting Times Primary Grades K-2 8:10 a.m. – 3:00 p.m. Elementary Grades 3-5 8:10 a.m. – 3:00 p.m. Middle School Grades 6-8 7:43 a.m. – 2:45 p.m. High School & KATC 7:47 a.m. – 2:48 p.m. Welcome back, Tigers! We've missed you.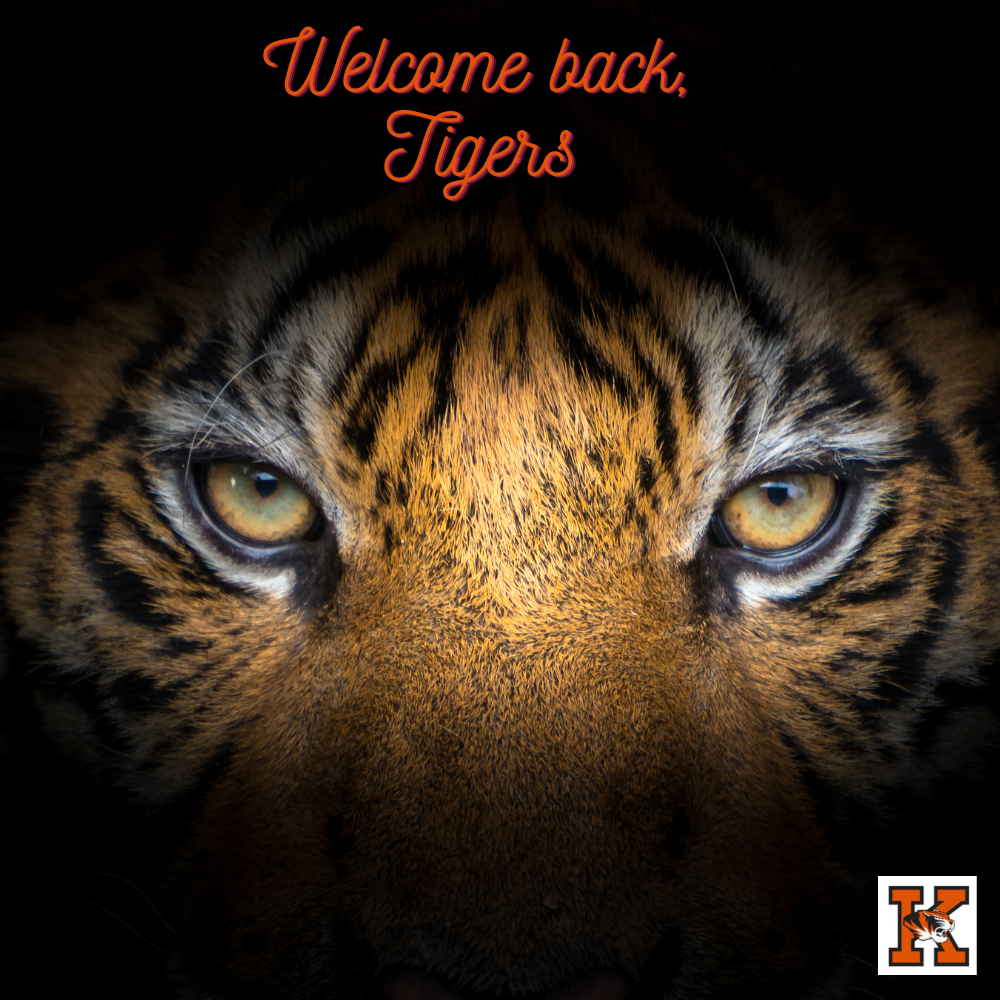 Welcome to our new Kirksville R-III app! Here is a quick video to get familiar with our new app and the features you might find handy.
https://youtu.be/bbmlN2qOKrQ

Our new website brings a new app. The NEW Kirksville R-III School App is available now. Here are some instructions to get you familiar with it. 1. Search Kirksville R-III SD in your phone's app store and download the free app. 2. Select "allow" when prompted on initial download to ensure you receive notifications. 3. Open the app, navigate to the bottom menu then tap "settings." 4. Ensure your settings are turned on and your schools are selected. Each school has its own separate sections that include events, news, and menu items. Want to see ALL the things that are happening in the district at once? There's a spot for that, too. We're looking to sharing more, soon! In the meantime, download the new app and start getting familiar with all the new features.