Help still being sought! The lack of enough bus drivers is still heavily impacting our partner company EccoRide's ability to deliver timely transportation for our students. This graphic outlines the process of becoming a paid driver.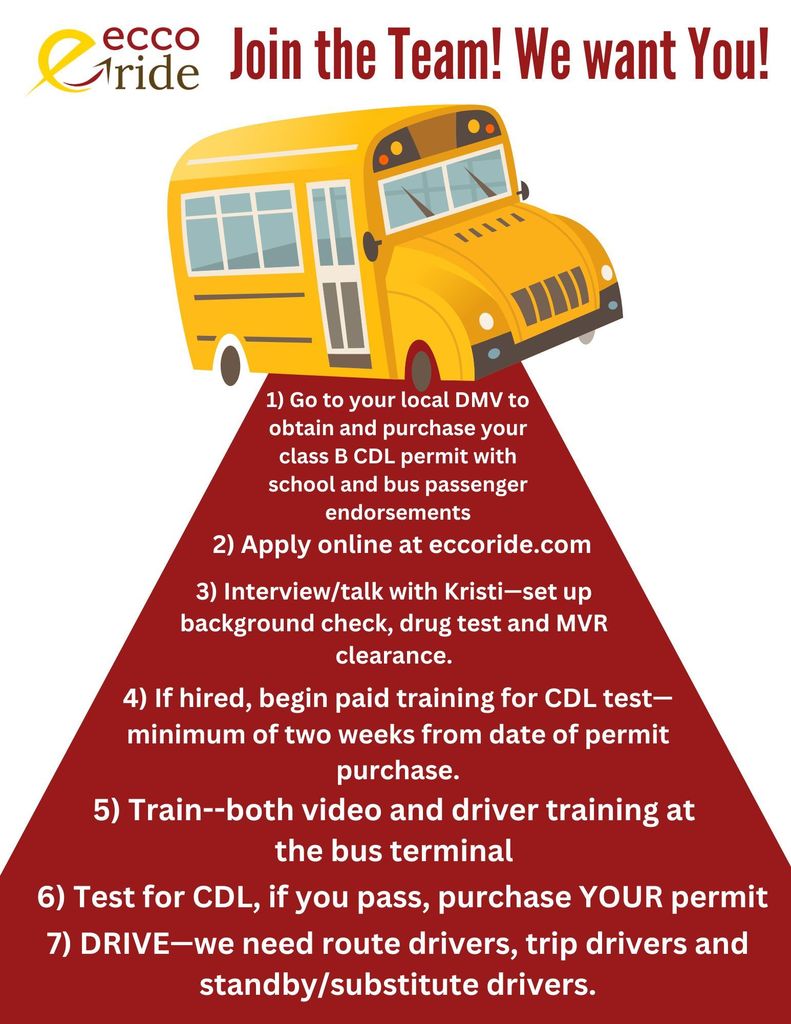 Man! We get to help build our own classroom! Vince McQueen is again leading his Tech Center Construction Trades students in a major project. Last year the students began construction of a new Construction Trades classroom and shop facility. Located on Steve Farnsworth Drive plans for this building to be completed during this school year.
On behalf of EccoRide and the District we apologize for the afternoon bus delays . We greatly appreciate your patience through this first day transition. A major part of the delays were caused by the safety checks being held at each stop. With new drivers being unfamiliar with the students, they are stopping at each location for a safety check to verify each student is the correct one to be let off at that location. Again your patience is much appreciated. We are confident it will get much better especially as additional drivers are being added.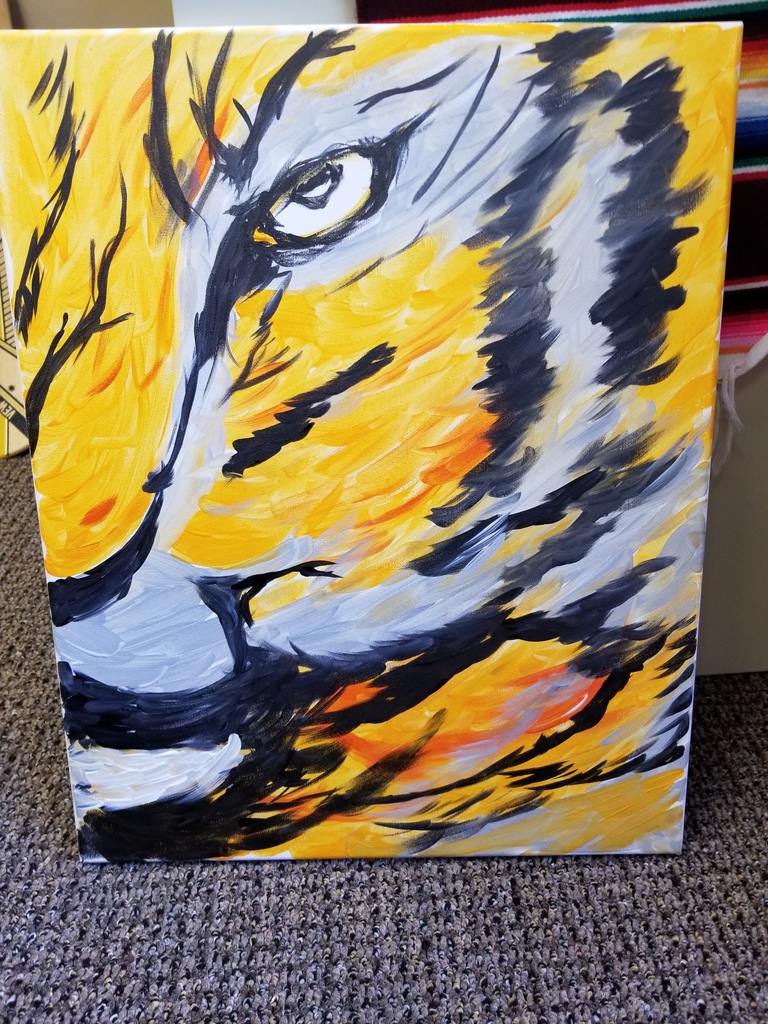 NEWS RELEASE KIRKSVILLE R-III SCHOOL DISTRICT Enhanced School Security Superintendent Robert Webb announced today part of the Kirksville R-III School Districts continuing efforts to strengthen security measures across the KVR-III schools. In the spring of 2023 results from a more than 600-page audit of the district safety procedures and equipment was presented to the Administration. One element of the audit was the need to strengthen district protocols regarding visitors to each of the six school buildings. Included in those findings was the need to deploy an efficient identification validation and check-in process for those who enter a school beyond the office area. Beginning August 22, 2023 all schools will have in place a system provided by KIDaccount whose software includes a visitor management process that we will require of all visitors to the schools during times when students are in session. Each building will be equipped with a sign-in digital kiosk in the front entrance or office of the building. All visitors will need to sign in at the kiosk. To further ensure that guests are properly authorized for contact with individual students, when signing in each person will need to provide a government issued photo ID, preferably a driver's license, to be allowed further entrance to the building. We understand this process is new and may seem a little inconvenient at the beginning, but we are excited and confident that KIDaccount will bring an additional layer of security to each of our schools. We are grateful in advance for your understanding and patience. Additional information for parents can be found through this link.
https://drive.google.com/file/d/1IsDavumMx1sGdeUwqsAsmbmtxUuGIB1N/view?usp=drive_link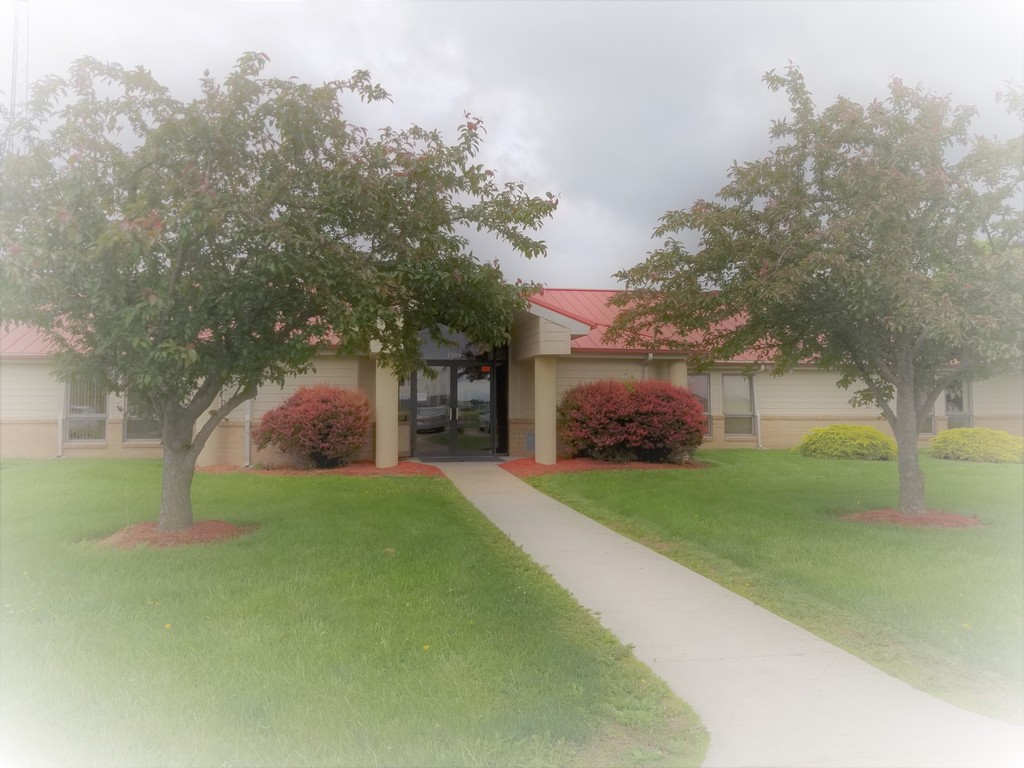 Social Media Post: Ecco Ride, the new transportation provider for the Kirksville R-III schools is excited to partner with the school district as well as you, the community, in providing safe transportation to and from school for our students. Our drivers have a passion for students, and are excited to see them on the first day.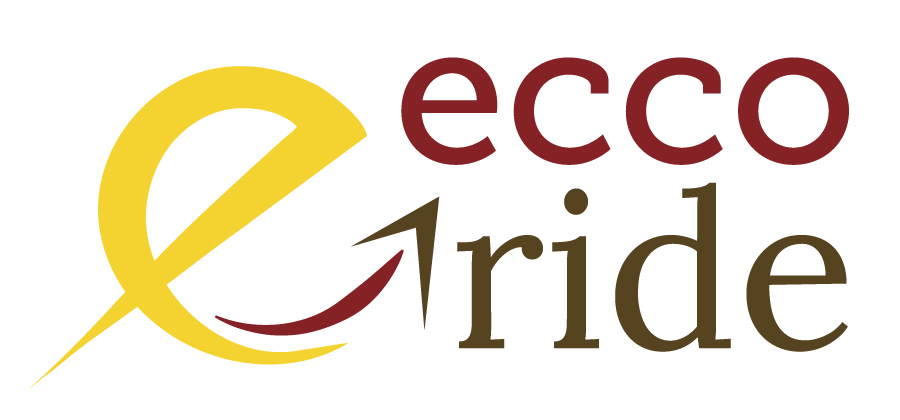 School is just a few weeks away! The District is actively seeking to hire two special education teachers, one at the elementary and one at the secondary level. We encourage retired teachers to apply as well as others with a college degree seeking to expand their influence.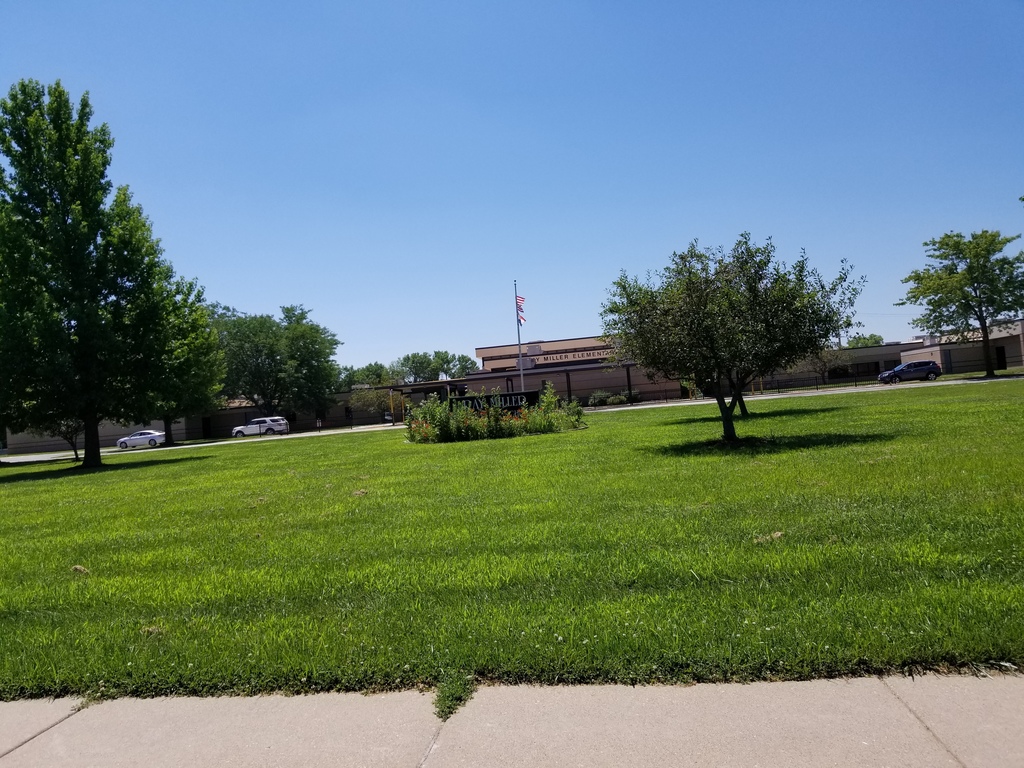 The District is actively seeking a full-time custodian. Pay range $15.40 - $18.05 depending on experience. Benefits include paid time-off, medical insurance, and Missouri Retirement System contributions. For further information:
https://kirksville.tedk12.com/hire/index.aspx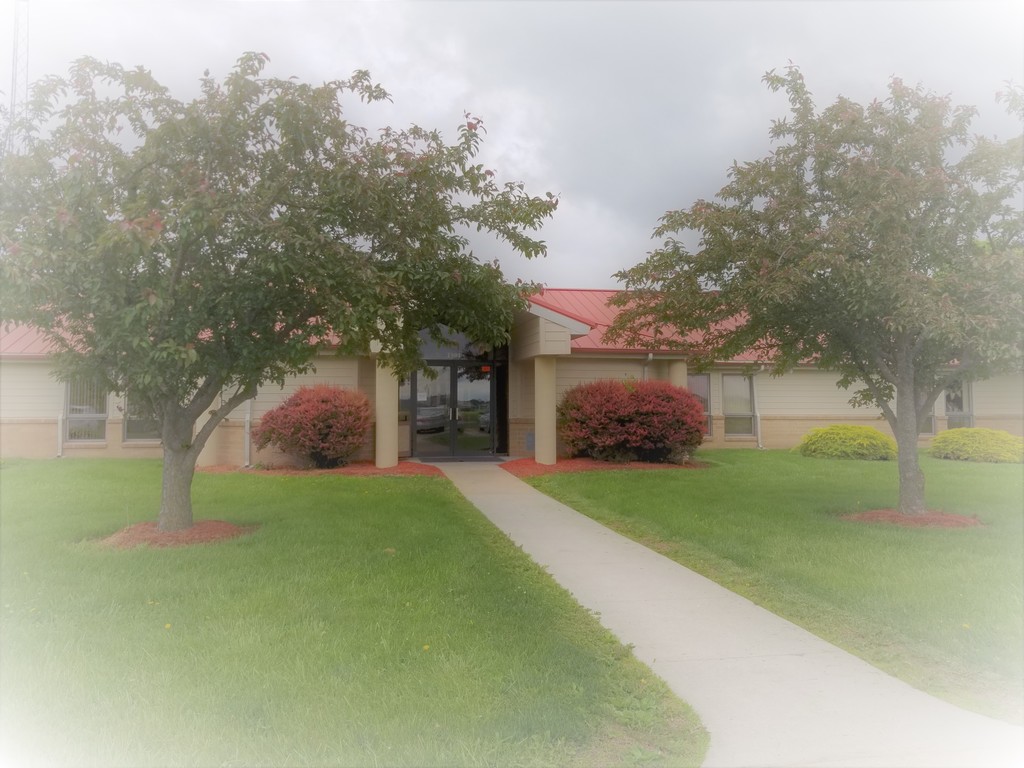 The Early Childhood Center has a number of surplus items available for purchase. Please see the attached flyer. Bids for the items need to be submitted in writing.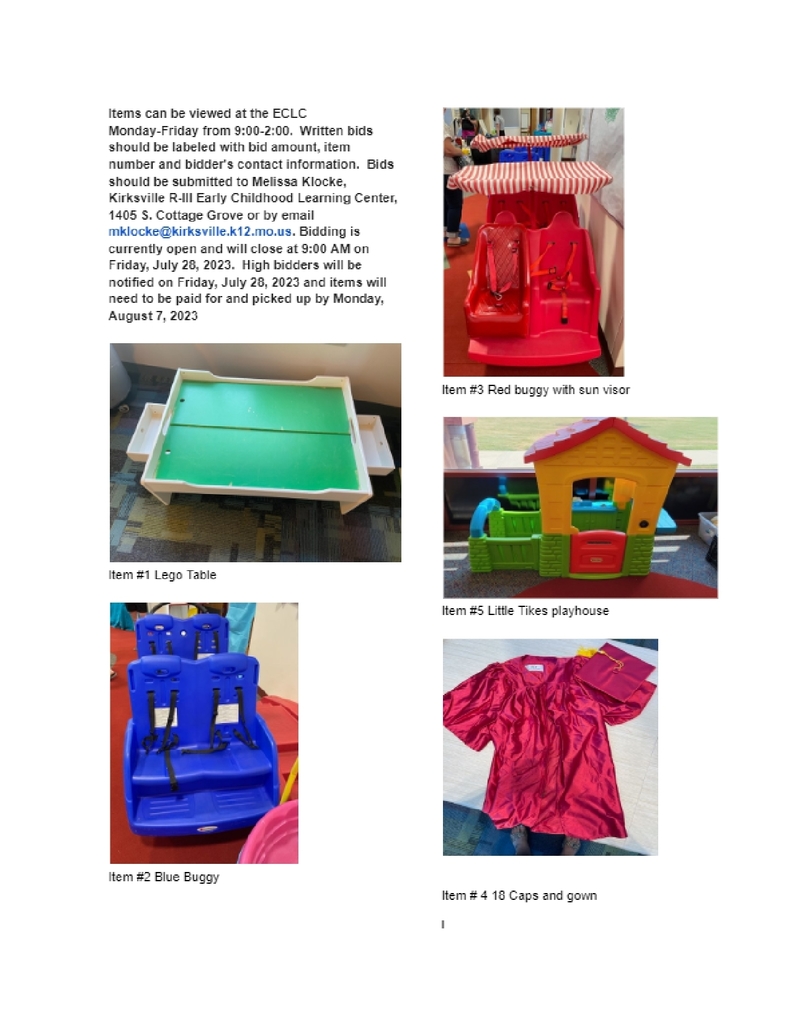 Safety and cooperation are top of our list for the students and families we serve. To help us help you it is very important that parents who may have joint custody of the children keep the school offices updated on any guardian and emergency contact situations. The schools strive very hard to ensure students are released only to those persons authorized by you. From time to time legal paperwork determines who those persons can be and it is crucial that school offices are made aware of these and any changes to the documents. Feel free to contact the school district administration with any questions you may have.

Due to the likelihood of severe storms developing in our area around 3:00 pm this afternoon, we are announcing a two hour early release for all Kirksville R-III schools. Students will be released beginning at 1:00 pm this afternoon.



Join us THIS WEEK for a ribbon cutting and a flag ceremony at our baseball and softball fields. We are also excited to recognize our volunteers and staff who worked tirelessly on this project. Friday, March 17 at 4 pm!

Don't forget, the CARES Center is OPEN for Spring Break except for Monday, March 13th!

Who is ready for Spring Break? Reminder, Spring Break is 3/13-3/20 and we look forward to seeing you Tuesday, March 21st!


It's that time of year again! Kindergarten registration for our upcoming year officially opened on Wednesday, March 1st, 2023. If you have a little one that will be starting Kindergarten in the 2023-24 school year, please be sure to register them online on our website. Don't forget to bring the needed forms with you to 1901 E. Hamilton St., Kirksville, MO 63501 to complete the registration. We look forward to meeting your future TIGERS and getting them started on their path to success!
https://www.kirksville.k12.mo.us/page/registration

Check out some important dates for the month of March! Spring Break: 3/13-3/17 No School/Teacher PD: 3/20