December 7th is the 4th Grade RME Concert December 12th is the RME Art Show December 14th is the 2nd Grade Holiday Program December 15th is the KHS Holiday Concert For specifics on times and locations, please visit our calendar


After 88 years of transporting Kirksville's future, the Weber family is retiring from bus services beginning July 1, 2023. Shannon Weber says, "It has been an honor to serve the school district and the community for all these years." Kirksville R-III will be exploring additional transportation options in the coming months. We would like to thank the Weber family for their years of excellent service to our school and community.


Malachi, Payson, and Claire helped raise money for the Kirksville Primary Service Project to support the Ronald McDonald House in Columbia, MO. SAVE YOUR CAN TABS AND SEND THEM IN!❤️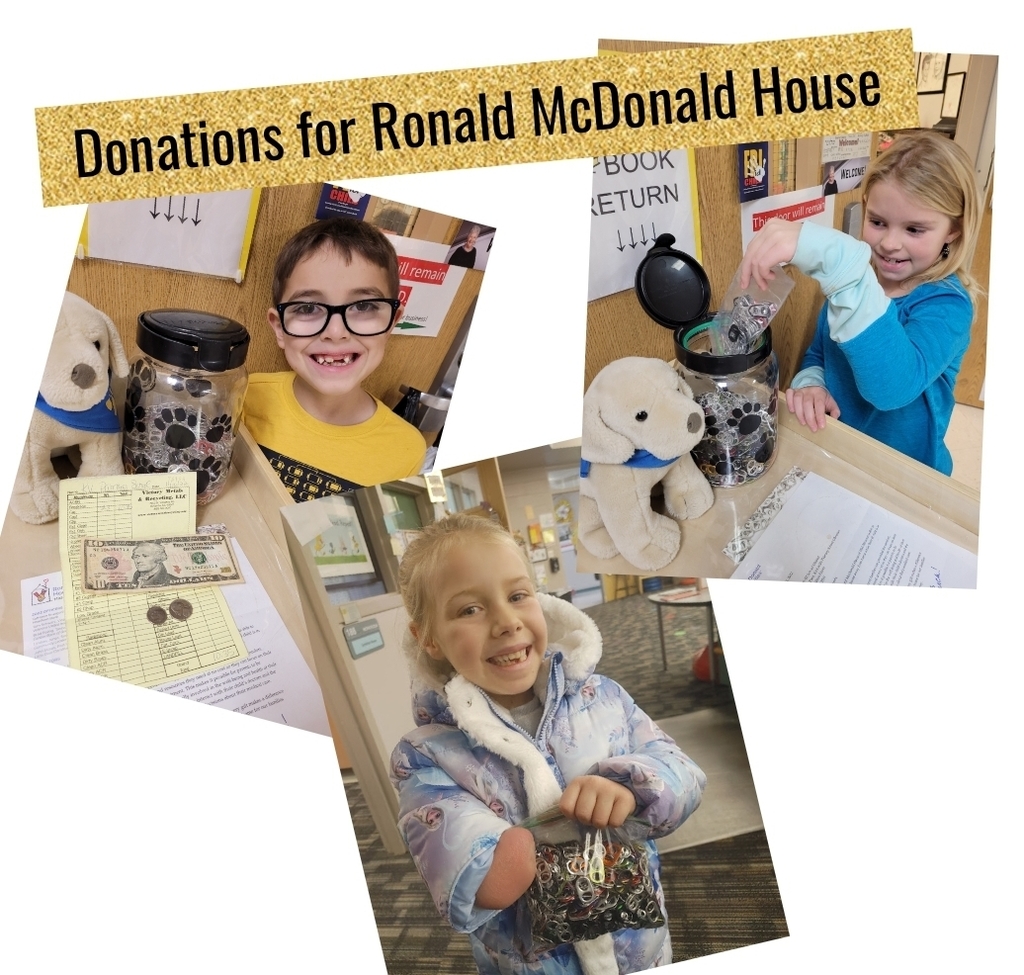 Happy Thanksgiving!

Reminder, no school on Wednesday (11/23), Thursday (11/24), or Friday (11/25) of this week! We hope everyone has a wonderful and safe Thanksgiving.

This week is American Education Week! Kirksville R-III has partnered up with the Teaching Careers class at the Kirksville Area Technical Center to celebrate this week. #kvproud #kvtigers


Happy November!

It's Halloween! If you are attending your student's party, please park in the appropriate parking spots and NOT the bus loop!

Reminder, no school today!

Reminder, today is an early out!

Parent/Teacher conferences are this week. Please visit with your student's teacher about progress and goals and any concerns or praises you might have or wish to discuss .

Our hearts and prayers go out to the students, staff, administration, and community surrounding the St. Louis Central Visual and Performing Arts High School. In yet another tragic shooting at one of our schools many are impacted by someone determined to do harm to others. The Kirksville R-III District continues to be vigilant in our efforts to ensure the safety of our students and staff. We are focusing on ensuring that we do everything possible to keep evil-doers on the outside of our buildings. In this effort we ask everyone to understand why we are limiting entry to our buildings to a single public entryway and why they are electronically controlled. We are taking additional measures to make sure staff and students also do everything they must to keep all access areas secure. The St. Louis shooting brings to mind again the need to end the selfish divisiness that surrounds us, and seek to understand the needs of others.

Reminder, no school on Monday, October 24th!

Happy Missouri Day!

It's School Bus Safety Week! Check out our FB page to find helpful tips on how to keep students safe on and off the bus.

Happy National Coaches Day! You win some, and you lose some. You've taught all of the students that knowing how to do both gracefully is important. Thank you for teaching our students this critical life lesson and the various aspects of being a teammate and the detailed components of playing sports.

Parent Teacher Conferences are this month. Don't forget to touch base with your student's teacher!